March 2020
---
3 new reviews from Steven Reid  "Sea of tranquility"
After the last Stroke       Morning Star        Exlex Beats
---
A VIDEO, recorded at my rehearsal room…
---
The new Recording Set, a wonderful Pearl Masters Birch…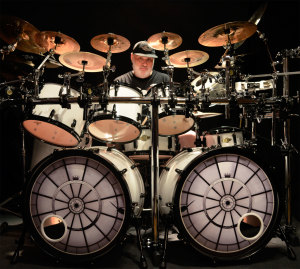 ---
The 7th KoA album "After the last Stroke" .
Watch the Video!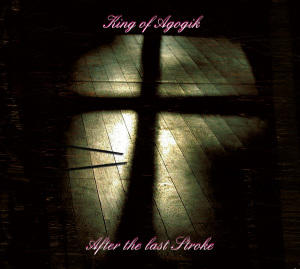 Hans Jörg Schmitz (Drums – Keys – Guitar – Bass),  Dago Wilms (Guitars and Bass),
Steve Unruh (Flute – Violin – Guitar), Gary Farmer (Bass), Enno Nilson (Keyboards) ,
Erik Vaxjö (Mellotron), Philipp Schmitz (Piano – Keyboards), Johannes Andrè (Guitar),
Andrew Marshall ( Guitar ), Peter Simon (Woodwinds and Brass), Scott Taylor (Uilleann Pipes)
Jeffrey Harlington (Double Bass) and Alanda Scapes (Voice)
---
The forthcoming releases from United Progressive Fraternity, dubbed 'the most
communicated albums ever made', are an ambitious undertaking that unites the
Fraternity in the recording of two CDs worth of material that will delve deeper into the
environmental issues that we all face as a united world.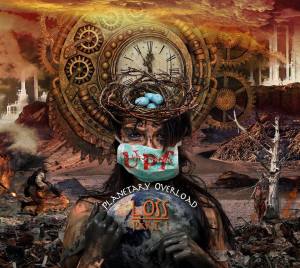 The albums, titled 'Planetary Overload 'Part 1: Loss' (Early. 2019) & 'Part 2: Hope' (late 2019/early 2020),
will focus on the problems we are already beginning to encounter on a troubled planet and expected
to face with increasing severity in the near future, and taking immediate positive action to mitigate
those effects to ensure humanity's survival.
Special guests include: Jon Davison, Jerry Marotta, Nick Magnus, Steve Hackett, Hasse Fröberg,
Clive Hodson, Brendon Darby, Marc Papeghin, Lisa Wetton, George Perdikis, Alex Grata,
Matt Williams, David Hopgood, Valentine Halembakov, Phill Sokha, Marek Arnold, Daniel Mash,
Charlie Cawood, Michel St-Pere, Hans Jörg Schmitz, Grace Bawden, Angus Keay, Guillermo Cides,
Jesús Gancedo García, David Hopgood, Raf Azaria, Matt Goodluck, Christophe Lebled, Gordo Bennett,
Ettore Salati, Mark Franco, Joe Toscano, Matthew Atherton, Cornel Wilczek, Brody Byrne,
the Fraternity Symphony Orchestra, and Colin Edwin.
Video: Drums for United Progressive Fraternity
Rehearsal – Middle Section written by Steve Unruh (Resistor, The Samurai of Prog)
and Nick Magnus (The Enid, Steve Hackett)
Listen to the complete song….Stop Time…..Here.
---
Recording for the next KoA album progresses…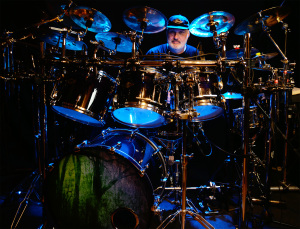 ---
Sixth album "MORNING STAR" !

Interview:  Radio Québec (Canada)
New Reviews: BBS  –   Betreutes Proggen   –   My revelations   –  Progsound

Musikreviews  –  Musikzirkus-Magazin  – MLWZ   –  Rocktimes   –   IO Pages 
Power of Prog  – Progwereld  –  Progarchiv – Progzilla
Arlequins  –  BBS 2  –  Profil Prog  – DPRP  –  Progressive Aspect

The MLWZ Radio Show: Podcast
The Prog Mill Radio Show: Podcast
Video – Trailer – 1 !      Video – Trailer – 2 !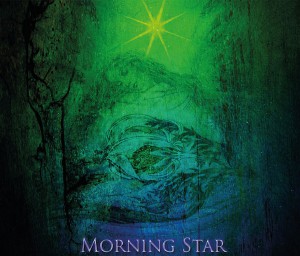 Runnig time: 71 Minutes  – Digipack – 32 page Booklet
Recording videos  Nr.1  and   Nr.2
---
---
Drum recording for a new Willowglass track ( Decameron part 3 ) Here is the Video!
---
Video added, a Genesis remake –  'For Absent Friends'
---
Video,  a Nina Hagen remake - 'Fisch im Wasser'
---
The  5. King of Agogik  Album EXLEX BEATS !
Runnig time: 77 Minutes  – Digipack – 24 page Booklet
VIDEO – TRAILER !       VIDEO – TRAILER 2 !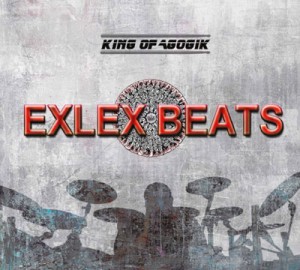 Album excerpts:
Contact:
Hans Jörg Schmitz Grüner Weg 46 D-56629 Andernach / Germany Phone +49 (0) 2632 48553 Mobil 0175 87 80 863
www.schlag-das-zeug.de